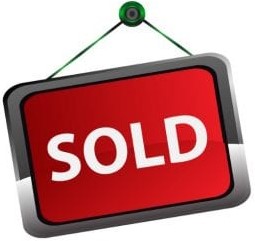 SOLD!! This is a rare riverfront find at this price in 3802 deeded acres! The abundance of water from the Middle and North Fork of the John Day River at the confluence of these two rivers attracts some of the largest Steel Head, Salmon and Rainbow Trout that Oregon has to offer. The land possesses majestic mountain ranges with topography ranging from 2400 at the river bottom to 3500 on the highest flats where with a multitude of wildlife. The absence of any structures lends character to its openness and natural beauty. Access to the land is dirt road in 4 wheel drive vehicles. The natural calmness of this particular property is extensive and very photographic. Numerous underground springs are located throughout the property with seasonal stock ponds. Almost 1 mile of the Middle Fork of the John Day River frontage meanders through and approximately 3 miles of the North Fork of John Day itself run alongside the ranch. There are 3 contiguous parcels with two separate accesses, one thru BLM and private lands located behind a locked gate on the NFJD River to 1268 acres in (7SR29TL6000;7SR28TL2200). The other is off County Rd 15 to the 2533 acres (7SR29TL5801) where the bulk of timber is on 1 1/2 miles of 3 mile Creek. Power and land line telephone on property boundary off County Road 15. Multiple Landowner Preference Tags in the Heppner Unit can be applied for under new ownership for 2020. This area is an ideal spot for hunters who enjoy wide open spaces with privacy, game birds, elk, deer, cougar and bear that are often found throughout the region plus big game hunting for Rocky Mountain Elk, Big Horn Sheep, Deer and Antelope. Sagebrush and juniper dot the slopes with grassy valleys, pine forest, mountain peaks and natural beauty and outdoor recreational opportunities are abundant year-round. This ranch is bordered by BLM and private landowners and is currently being leased for cattle grazing. It supports wild runs of summer steel head in both the North Fork and Middle Fork John Day, and small mouth bass are prolific throughout the rivers. In connection with this property is a permit with the Bureau of Land Management of 1600 acres that adjoins this property. (North Fork allotment (Swaggart): 114 AUM's, 211 cattle 04/15 – 5/31 annual use). The permit can be applied for transfer to new owner after recording of deed. It is currently sub-leased and that will expire at closing. Tenant is willing to continue grazing lease to assist buyer in keeping the farm deferral intact. It will continue in this tax status as long as cattle continue to graze it. This holding is located west of Hwy 395 on County Road 15 (45772 Ritter Road) 35+/- miles north of Long Creek, Oregon, and is approximately 65 miles north of John Day and 120 miles south of Pendleton and not far from the soothing Ritter Hot Springs. Grant County is the land of scenic contrast. There are thousands of acres of public land overall in this region that offer backpacking, cross-country skiing, snow-mobiling, hunting, fishing, horseback riding or just scenic driving. Here is your opportunity to own your own piece of the past.
Taxes: $4103 for 2019 and in farm deferral. Property has not been surveyed. Buyers to verify accuracy of acreage.
Zoning : Primary Forest (PF) and Multiple Use Range (MUR). POSSIBLE TERMS WITH SUBSTANTIAL DOWN AND SHORT TERM NOTE ON APPROVED CREDIT.
Legal: 7SR29TL5801;7SR29TL6000;7SR28TL2200. Brokers must accompany buyers and be present at all showings. Shown to pre-qualified buyers only.
Property Documents
Photo Gallery
Property Map
View Larger Map and Get Directions