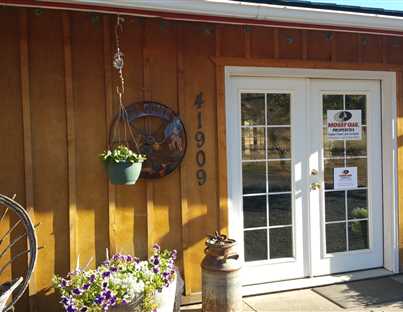 For more than 20 years, Cupper Creek Land Company has been a leader in rural land brokerage for Eastern Oregon's Grant County and the surrounding eastern Oregon region, home to some of the west's finest rural properties.
We teamed up with Mossy Oak Properties in 2015, the nation's largest network of rural land specialists, to pair our local expertise and service with a national marketing platform. America's number one outdoor brand is now your most trusted resource in finding your favorite place in this eastern Oregon outback we call home.
The brokerage is owned and operated by Julie Mansfield-Smith, a twenty-plus year veteran of the Oregon land sales market. According to Mansfield-Smith, the decision to partner with Mossy Oak Properties was a logical one.
"The Mossy Oak Properties franchise is a mirror reflection of what we do and who we are. We live the lifestyle and work off the land. We are avid hunters and outdoors people and adding the Mossy Oak Properties brand to our everyday lives just fits like a glove. We realized everything we have done also started with a fistful of dirt …. and we put our name on it."
Most of our inventory sells itself, and most clients feel just as passionate about the land God created and this brand just enhances it. The Mossy Oak sense of family, and their dedication to the industry, is important to us as part of our personal mission statement as well as the long term commitment to ride for the brand. That is what we have done and will continue to do.